Welcome to our Farm Store!
As part of our mission to cultivate a just and sustainable food system in the Mid-Hudson Valley, we work to ensure that families do not go hungry, to increase access to the naturally grown food on this land, and to sustain our CSA, wholesale, gardens, Education and Food Share programs.
Please click here to learn how to navigate our online Farm Store.
**La traducción al español está disponible usando el menú ubicado en la parte superior derecha de la página.**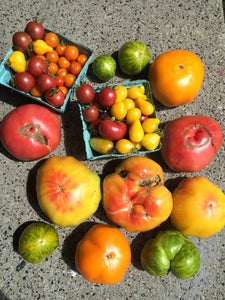 Easy Sign Up
Here are a few important details that will help ensure your sign up process is smooth:
1) The cart button will remain at the top right of the website.
2) All orders for CSA shares must contain a Membership.
3) The 1st Time CSA Admin Fee is only required for new members.
Payment Options at Checkout:
If you are paying with debit card, credit card, PayPal, Apple Pay, or Google Pay, there will be a 2.6% + $0.30 credit card rate and processing fee added to your transaction. It will be clearly listed at check out.
There is also an option to sign up for a payment plan. If you select this option at checkout, please look for more details on where to send your initial payment. At this time, we are only accepting check or money orders for those that are signing up for a payment plan. Please note that processing fees will be waived for this payment method, and you will be sent a revised invoice with the final amount owed.
If you would like to pay with SNAP/EBT and/or are interested in a Sponsored share, please visit the SNAP and SponsoredShares page, also located in the navigation menu.
Order Confirmation:
Upon completing checkout you will receive an order confirmation. We will contact you in case of an order discrepancy. If you have any questions, please email pfpadmin@farmproject.org. Thank you for supporting local!
Subscribe to our newsletter
Farm updates, events and more juicy bites. Directly to your inbox.